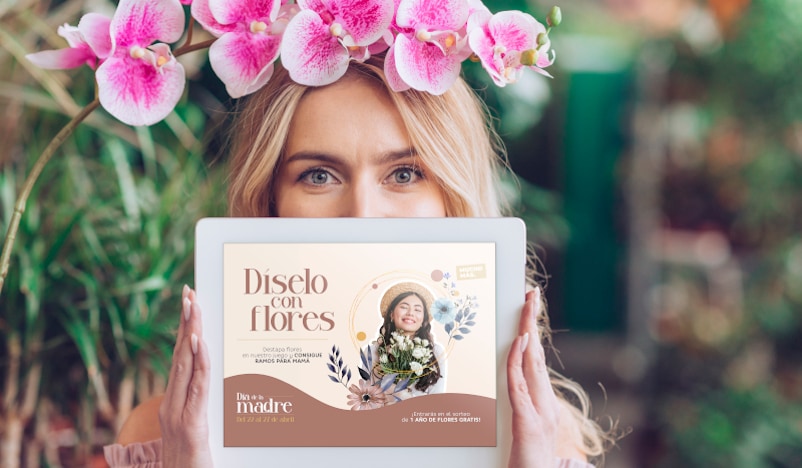 Mother's Day campaign for shopping centers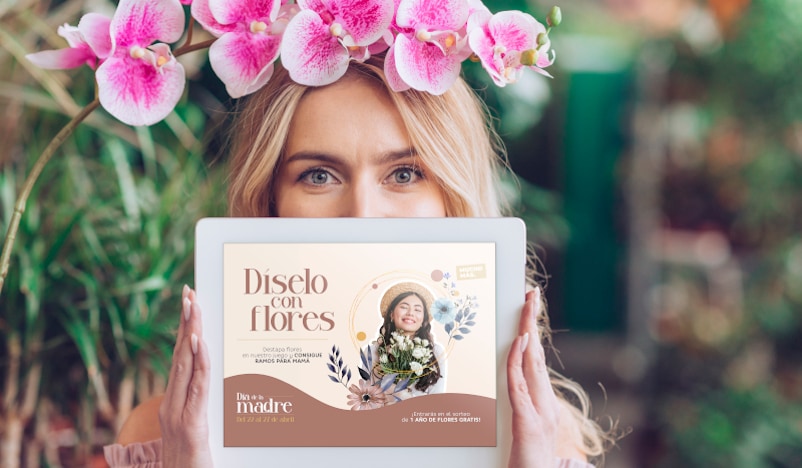 Multichannel campaign for Carmila Spain's galleries and shopping centers
In celebration of Mother's Day, we organized a multichannel campaign with the slogan 'Say it with flowers' to be implemented in 78 shopping centers and galleries managed by Carmila Spain in our country.
The challenge
Implementation of an online promotional action that would be suitable for both the largest and smallest shopping centers of the company, focused on achieving several objectives, such as the number of participants in the campaign and new contacts for the CRM of each participating center.
The solution
Bannister Global proposed the following dynamic to Carmila: throughout the promotion period, participants could enter a draw for a bouquet of flowers by filling out a simple form. In addition, a final draw was held among all participants for a year of free flowers, with one bouquet per month for 12 months.
Bannister Global was responsible for all the digital development of the campaign, as well as the creative design and prize management for the winners.
The results
This digital campaign, implemented from April 22nd to 27th, received over 7,000 entries during its five-day activation in all Carmila Spain's shopping centers and galleries, resulting in over 3,000 new contacts for the CRMs of the different centers.
How can we help you?
Contact our team and find out how we can help your brand successfully meet its communication, marketing, and PR challenges.
Related projects