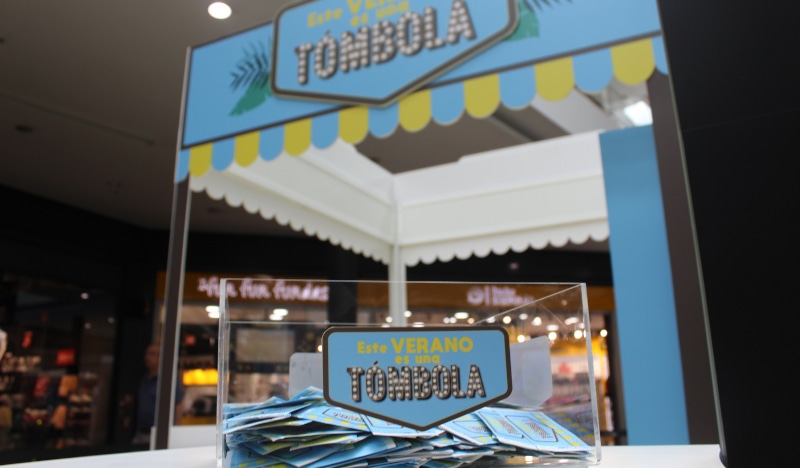 Multichannel summer campaign for shopping mall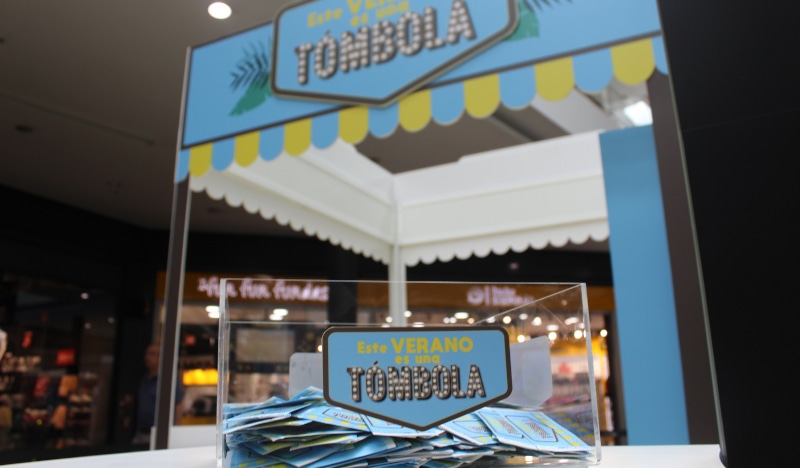 Action 'This summer is a ruffle' for As Cancelas shopping mall
As a starting point for the summer of 2023, we launched a multichannel campaign for As Cancelas shopping mall, inspired by the typical fair raffles.
During this campaign, we organized both online and offline activities with over 2,000 euros in prizes for the shopping mall's customers.
The challenge
The campaign aimed to reach the target audience and the shopping mall's customers with an appealing promotional offer through various channels: website, social media, and in-person at As Cancelas.
Moreover, the chosen promotion needed to capture attention and be somehow related to summer in Galicia.
The solution
Bannister Global focused on different aspects for the execution of the campaign:
Online action: A simple gamification experience available on As Cancelas' website, with a grand prize drawn among all participants.

Offline action: A promotional activity that recreated a raffle atmosphere at As Cancelas. Customers could obtain tickets with purchases from the shopping mall's operators and instantly find out if they won a direct prize.
The results
This promotional campaign ran from July 3rd to July 8th, 2023, and received a very positive response from the shopping mall's audience. In total, almost 3,500 participants engaged in the action, both online and offline.
How can we help you?
If you're interested in launching a promotional campaign for your shopping mall or retail company, share your objectives with us, and our team will get in touch with you.
Related projects