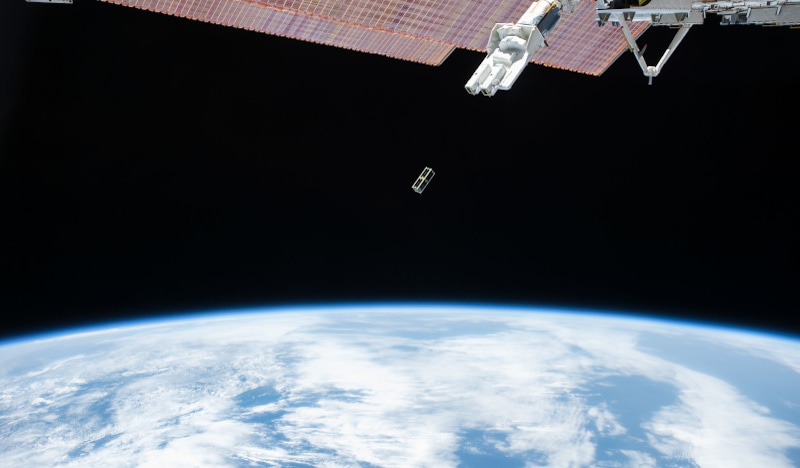 Inbound marketing for B2B startup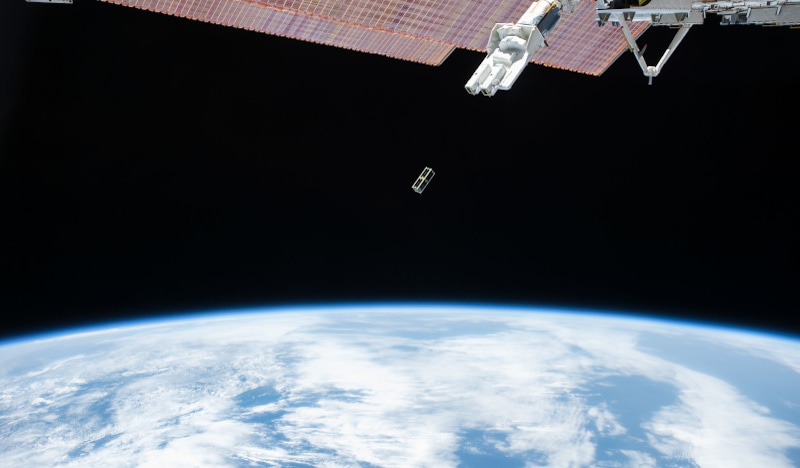 Inbound strategy for Alén Space
Alén Space is a Spanish start-up founded in 2018, specialised in the consultancy, design, manufacture, and operation of small satellites.
In a sector traditionally dominated by a handful of countries and large corporations, the appearance of small satellites has led to a revolution in the so-called New Space, cutting prices and times.
Likewise, the New Space era has resulted in the creation of an ecosystem of business and start-ups that covers the entire space industry chain of value: manufacturers of small satellites and shuttles, developers of hardware and software for space missions, component producers etc.
Alén Space entered this highly competitive market as a new brand that was little known to its target markets, yet which offered long-standing university-based experience.
The challenge
To launch a new brand in a highly competitive international market niche and to generate commercial leads for the sales team.
The solution
Bannister Global planned an inbound marketing strategy centred on attracting traffic to the Alén Space website and converting it into leads. It consisted of generating various types of downloadable content that responded to the interests, questions and needs of the brand's commercial targets. The HubSpot inbound platform was used, which integrates CRM as well as marketing, sales and customer service tools.
The result
2019 saw a 133.7% hike in traffic to the Alén Space website and an almost twelvefold increase in the number of digital marketing leads, from more than 80 countries. That same year, and in the small satellite manufacture niche, marketing materials were downloaded more than 900 times from its website.
In-depth
Right from the start, and based on the nature of the market in which Alén Space operates and the type of products and services it supplies, an inbound marketing strategy appeared to be the best solution in order to optimise the brand's sales efforts. This decision was adopted in accordance with a series of circumstances:
The services and products provided are complex, requiring in-depth knowledge and analysis by potential buyers.
They imply a major financial outlay for possible clients.
They have a long life cycle.
Various factors are involved in the buying decision process.
The market is global, with potential customers located around the world, further adding to the difficulties of setting up a physical commercial network.
Following due consideration of these factors, a mid-term approach was adopted in order to position the brand in the New Space sector, boost awareness levels among its potential markets and attract website traffic by delivering relevant and useful content of interest to the target markets, thereby generating leads for the sales team.
This case study analyses the following aspects:
The creation of an inbound strategy for the global promotion of its services for the manufacture of small satellites and hardware and software products developed by Alén Space.
The creation of digital tools capable of attracting useful leads, supported by the HubSpot inbound marketing platform.
The 2019 results of this plan.
The challenge
Despite having a team with long-standing experience in the small satellite sector, it was not until 2018 that Alén Space was launched as a new brand that was little known to its potential markets.
In terms of marketing, Alén Space's management team considered that 2019 would be a year of growth, working to increase the brand's notoriety within the New Space industry, generating more traffic for its corporate website and attracting leads to its sales department.
A further objective was to achieve maximum visibility with a strategy that included opting for international start-up awards, events and a presence in specialised media and sector trade fairs.
The solution
In 2018, Bannister Global drew up a Communication Plan tailored to the specific needs of Alén Space, including a situation analysis, detailed strategy and a specific action plan.
In order to achieve these marketing objectives, Bannister Global opted for HubSpot, the leading marketing automation platform, which includes CRM, marketing, sales and customer service tools.
The aim was for the Alén Space website to operate as a commercial tool capable of attracting visitors interested in its services and converting this traffic into leads for its sales team.
The actions included a content plan with a clear SEO focus that would satisfy the interests of Alén Space's commercial markets. In order to boost the generation of leads, a series of downloadable contents were proposed via the use of forms:
The creation of pillar pages with a clearly educational content in order to improve SEO rankings, centred on the top and middle stages of the conversion funnel. These contents would be open and available to visitors, but would also include a downloadable pdf version.
The use of landing pages with downloadable offers protected via forms, centred on the bottom stage of the conversion funnel and the final phase of the buying process, divided into several sub-categories:

Educational guides such as an e-book explaining the processes involved in requesting quotes and hiring suppliers for small satellites, useful content for potential clients and previously unavailable online.
Success stories relating some of Alén Space's milestone projects.
Product technical data sheets.
This downloadable content is combined with other regular and more generic conversion tools, such as newsletter subscriptions and the contact form included on the corporate website.
The corporate blog also allows for the integration of long-tail keywords and greater dissemination of downloadable offers, backed up by calls to action (CTAs) that activate the conversion process for each offer.
The inbound marketing plan for 2019 was essentially organic in nature, and did not require investment in PPC marketing.
In order to provide additional backup for Alén Space's high visibility strategy, the team at Bannister Global helped to organise the New Space Spain event, which generated impacts in the principal Spanish media and also raised the company's profile through communication actions and participation in trade fairs, competitions and awards.
The results
The inbound marketing strategy designed for Alén Space obtained excellent results during the period under study.
The key figures for 2019 are summarised below:
Website traffic rose 133.7%. Following a steady year-long rise, the number of visits to the Alén Space website showed major year-on-year growth between December 2018 and December 2019.
The conversion rate multiplied by 11.8 in 2019, with more than 900 downloads of materials (guides, success stories, technical data sheets, etc.).
The leads obtained came from more than 80 different countries, a clear indication of the strategy's international approach.
As a result of the generic SEO ranking strategy based on pillar pages, visits to one of the secondary pages doubled that of those to the home page. In fact, organic traffic became firmly positioned as the principal source of traffic to the Alén Space website.
How can we help you?
As a partner agency for HubSpot in Spain, Bannister Global is specialised in inbound marketing campaigns geared to results in the form of visits, leads and clients.
Inbound strategies such as this are ideal for start-ups or B2B companies that offer complex services, with long sales cycles involving multiple deciders that require major investments by potential customers, as in the case of Alén Space. In fact, inbound marketing is also an effective type of marketing for engineers.
Here at Bannister Global we deliver effective B2B industrial marketing solutions for companies that sell their services or products to others. Contact our team and find out how we can help your brand successfully meet its communication, marketing and PR challenges.
Related projects