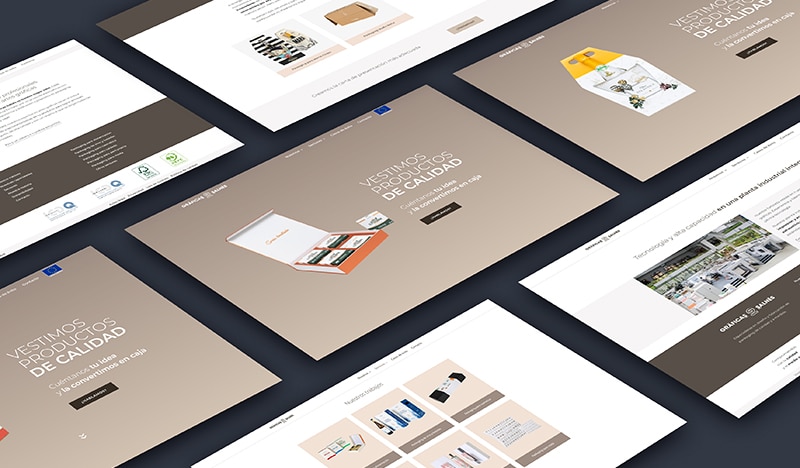 Website for graphic arts company
Categories:
Content
–
Industrial marketing
–
Web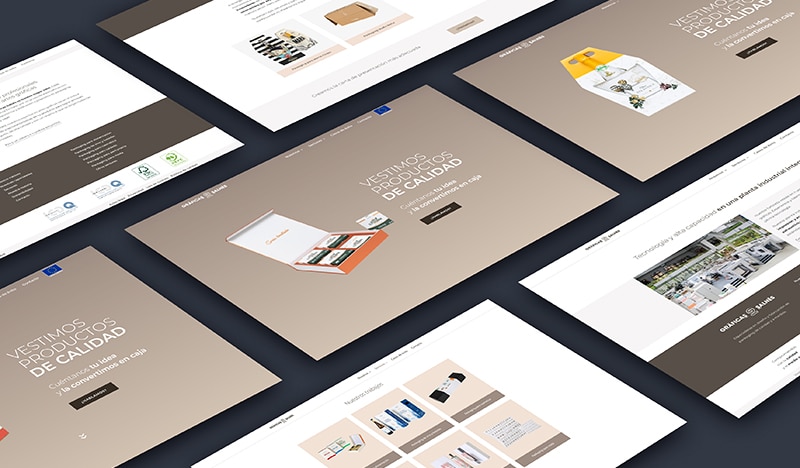 Corporate website for Gráficas Salnés
Gráficas Salnés is a provider of customized packaging solutions for quality products, from initial drafts to local manufacturing in Spain. Its industrial plant handles all printing and finishing processes, ensuring traceability and thorough process control.
Gráficas Salnés is part of Figrupo, a 100% Galician family-owned company committed to social, economic, and talent development.
The challenge
At the time of developing the website (mid-2022), the company had just made investments to expand its production capacity, and it wanted to develop a website that could effectively sell its products. Bannister Global considered the goals of Gráficas Salnés' marketing plan to map out the execution of the website:
Penetrate and make an impact on stakeholders, particularly in sales representatives.
Position Gráficas Salnés as an innovative brand that reflects creativity, capability, and technology.
Generate leads for the sales team in the packaging sector.
Increase awareness of its industrial capabilities to encourage cross-selling.
Drive expansion into foreign markets focused on premium products.
The solution
Bannister Global developed a web project with a content structure focused on stakeholders, with particular attention to buyers in Gráficas Salnés' target sectors. The following technical features were considered:
Custom web design to reflect the importance of the product.
Development based on WordPress building elements.
Utilization of SEO best practices in content writing and tagging, along with the implementation of SEO plugins.
Implementation of web performance optimization techniques (WPO).
The results
The essential loading of high-quality images couldn't compromise the loading speed of a website intended to make an impact and serve as a powerful sales tool.
The website was delivered with an overall performance score of 93/100 on desktop, 100/100 for SEO, 100/100 for best practices, and 95/100 for accessibility. Mobile device performance reached 84/100. These PageSpeed metrics are outstanding compared to similar pages with a high density of audiovisual content.
This website not only became a showcase of its work but also resulted in a significant increase in web traffic and the generation of commercial leads for Gráficas Salnés.
How can we help you?
Contact our team and find out how we can help your brand address its communication, marketing, and PR challenges.
Related projects