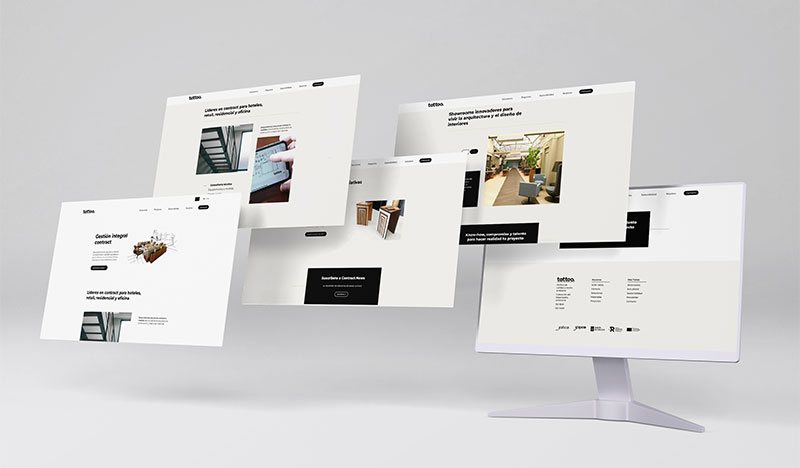 Website rebuild for contract company
Categories:
Content
–
Design
–
Industrial marketing
–
Web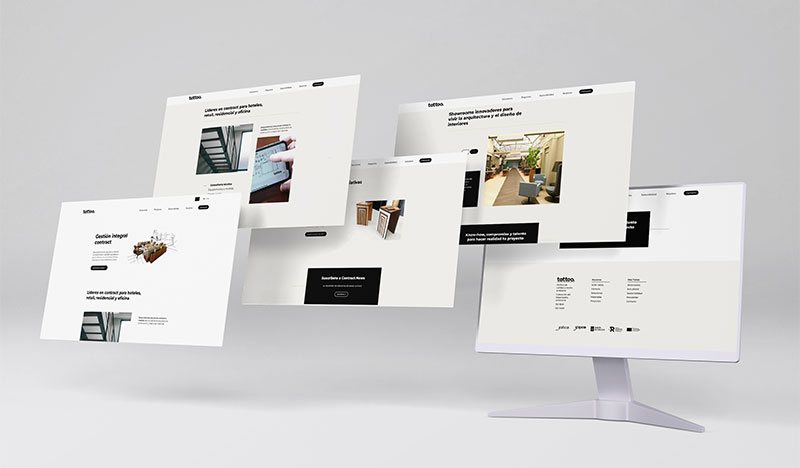 Development of a corporate website for Tattoo Contract
Tattoo Contract is a company based in A Coruña, dedicated to the management of equipment and construction of spaces.
Throughout its journey of over 12 years, the company has undertaken more than 200 projects worldwide in collaboration with over 50 industrial partners. This has led to the creation of a working method based on end-to-end consultancy, ensuring complete traceability, while also emphasizing innovation and sustainability.
The challenge
The continuous growth of Tattoo Contract has led Bannister Global to propose the rebuild of its corporate website, with the challenge of conveying the company's current reality and providing it with new, more optimized technology that enhances the user experience and fulfils the following goals:
Provide a clear image of Tattoo Contract's current reality, its service descriptions, and its level of specialization in the contract sector, with particular emphasis on the company's know-how and experience.
Update the design and visual appearance of the website.
Review Tattoo Contract's search engine positioning and enhance SEO optimization.
Improve performance and loading times, critical criteria for Google in terms of SEO positioning.
The solution
After conducting an initial study, Bannister Global carries out the development of the new corporate website for Tattoo Contract in Spanish and English. The approach is tailored to the company's diverse audiences and incorporates the following technical features:
Design adapted to a new digital brand communication, targeting its audience and the contract, construction, and architecture sectors.
Development of a mobile-first design in response to the current trend of user navigation, which primarily comes from mobile devices.
Comprehensive SEO strategy to increase digital traffic, maximizing the potential of GA4 and events to measure conversion behaviours and navigation within the website.
Site optimization to enhance core web vitals, the factors that Google's algorithm considers regarding website loading times and user experience.
The results
Following its launch in July 2023, the new corporate website for Tattoo Contract has shown remarkable improvement compared to its previous version, achieving on desktop a performance score of 91/100 on PageSpeed metrics, 96/100 in accessibility, 100/100 in best practices, and 92/100 in SEO.
Furthermore, there has been an 80.1% increase in web traffic, over a 135.4% in the number of visited pages, 20.9% in average session duration, and 76.7% in user engagement.
How can we help you?
If you have a website project, get in touch with our team of professionals and share your needs and goals with us.
Related projects