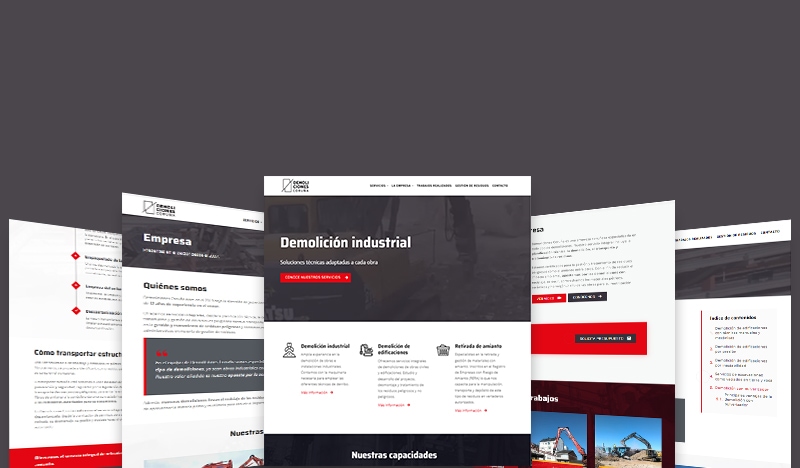 Corporate identity and website for construction industry
Categories:
Content
–
Design
–
Industrial marketing
–
Video
–
Web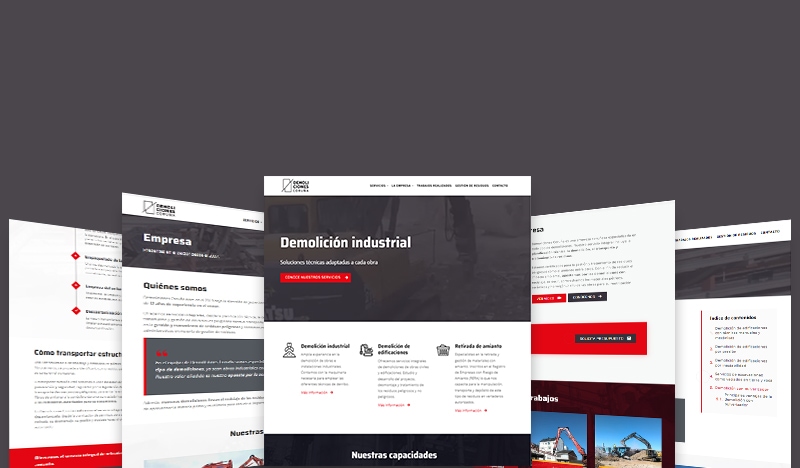 Positioning of new brand: Demoliciones Coruna
Demoliciones Coruna was created as a completely new company in 2019 to take advantage of local SEO positioning opportunities in the industrial and technical demolition sector.
A new brand is registered, based on the legacy, capabilities, machinery, and equipment of the previous company (Javier Ares, SL) to operate in Galicia. In addition, an investment plan is undertaken for robotic and high-capacity equipment to compete for large and complex projects.
The challenge
The client, after registering its brand, desires a marketing strategy to introduce it to the market and position it as the leading brand in its sector at a regional level. The company has the domain demolicionescoruna.com and want the project to have a strong image component and communication projection.
Demoliciones Coruna aims to attract clients among engineering firms and public works contractors for high-value projects in terms of complexity and tonnage.
The solution
With the challenge of achieving a significant marketing impact, Bannister Global develops a novel, modern, and distinct corporate identity that stands out from the usual in the demolition industry.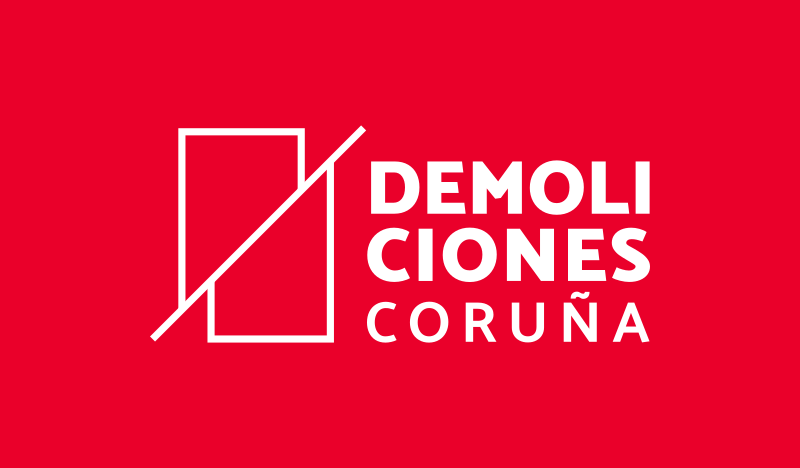 In addition to the usual applications on business cards and stationery, communication materials such as corporate videos and presentations are created for the sales teams.
To achieve the objectives of web traffic and lead generation, a website is planned with special attention to SEO positioning and careful writing to explain the technical content of Demoliciones Coruna. The website is launched in 2020 with the following features:
Use of SEO best practices in content writing and tagging, and implementation of SEO plugins.
Utilization of Web Performance Optimization techniques (WPO).
Custom web design.
Development based on WordPress building elements.
The results
Since the creation of the brand and the development of various communication tools (corporate image, videos, website, presentations, brochures…), Demoliciones Coruna has positioned itself as the company with the best public projection in its sector within its area of influence.
How can we help you?
Contact the Bannister Global team and share your communication, marketing, and public relations challenges with us.
Related projects