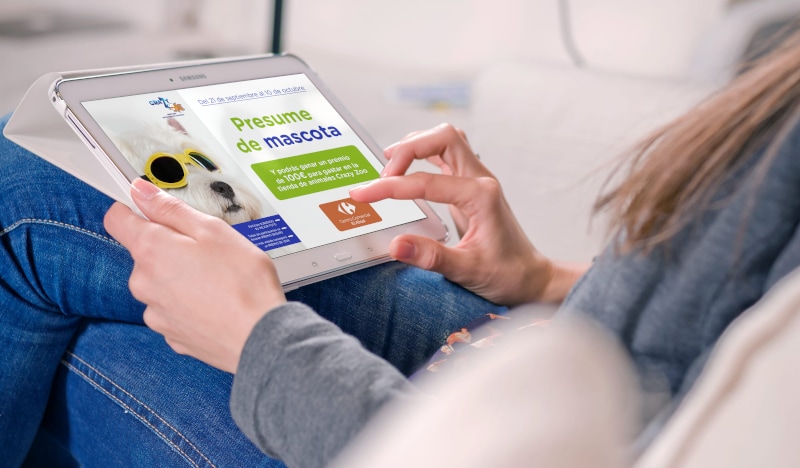 Online pet photo contest for shopping center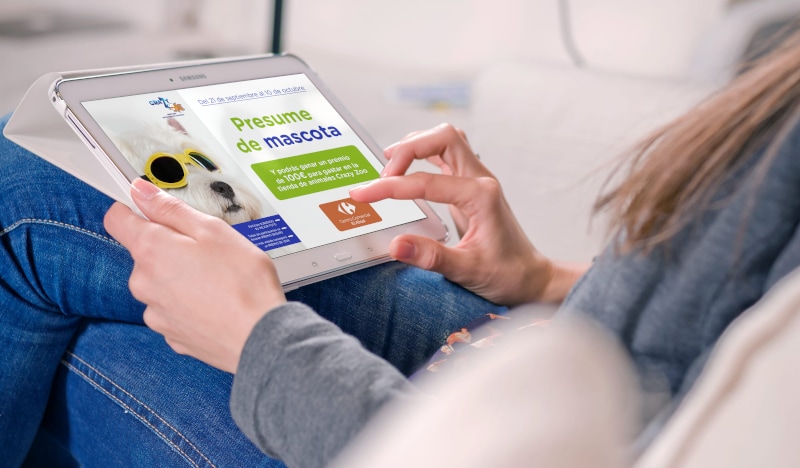 Promotional action for Carmila Spain shopping malls
In recent years, more and more shopping malls have implemented pet-friendly policies, opening a range of opportunities to carry out promotional activities related to animals. At a digital level, Bannister Global has implemented a pet photo contest in several shopping malls and galleries of Carmila Spain, an online action to find the most amusing pets.
The challenge
Implementation of high-impact digital campaigns to raise awareness of the new pet-friendly policies in Carmila Spain shopping malls and galleries. In addition, other objectives were considered, such as acquiring new contacts for the participants' CRM and increasing the number of participants in the action.
The solution
Bannister Global proposed the following promotional action: a pet photo contest in which participants entered a final draw in collaboration with center's operators, by completing a simple form and uploading a funny photo of their pet. Then, a voting phase was opened, allowing anyone to vote for their favorite animal, and the photo with the most votes won the final prize.
The conceptualization of the action, digital development, as well as all the creative and prize management aspects, were handled by Bannister Global.
The results
This digital dynamic, implemented on different dates in four Carmila Spain shopping malls, successfully achieved the main objective of increasing visibility for their pet-friendly initiatives, with almost 2,000 participants across the centers where it was launched. Additionally, over 1,000 new registrations were obtained for the CRM of the locations where this action took place.
How can we help you?
Get in touch with our team and explain us your needs and marketing goals.
Related projects