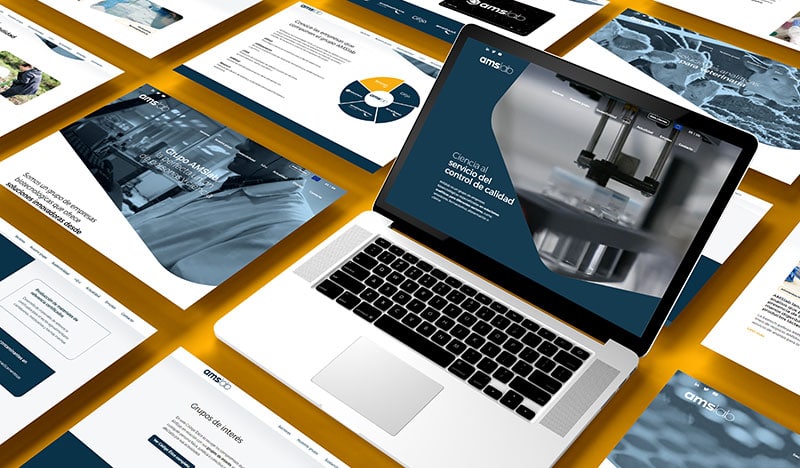 Website for a biotech industry group
Categories:
Content
–
Design
–
Industrial marketing
–
Web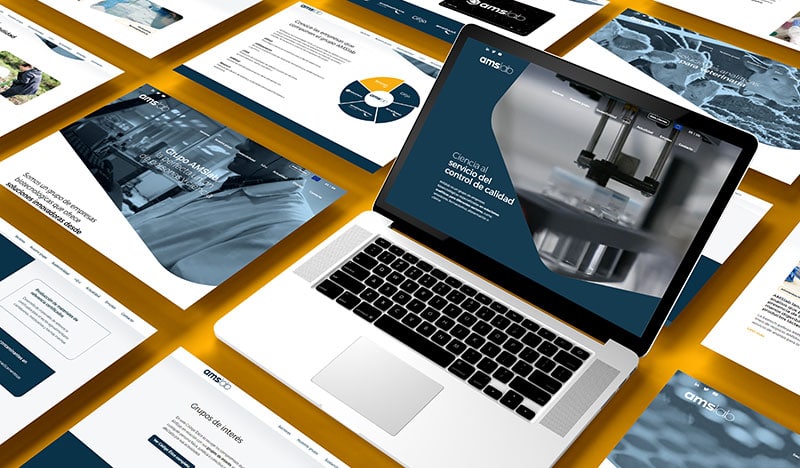 Development of a corporate website for the AMSlab Group
With a presence in over 45 countries, AMSlab is a Spanish group of biotech companies specialising in quality control services and analytical solutions for various sectors: veterinary services, pharmaceuticals, food, and healthcare.
Within AMSlab, several companies coexist that offer innovative solutions to clients worldwide: AMSvet, AMSbiopharma, CIFGA, AMSfood, and Nexotech.
The challenge
On the occasion of its 15th anniversary, AMSlab presents to Bannister Global the need to renew its corporate website with the following goals:
Attract and impact AMSlab's target audiences (commercial and non-commercial).
Improve brand positioning in search engines.
Offer a clear image of the group, allowing visitors to have an accurate idea of its technological and professional capabilities.
Assist in the dissemination of R&D projects from the different companies within AMSlab, a clear demonstration of the group's commitment to innovation.
Facilitate the website's transformation into a tool that helps the human resources team in talent acquisition processes.
The solution
In mid-2023, Bannister Global builds a new AMSlab website in two languages (Spanish and English) and tailored to the audiences of the different brands that make up the group. The project has the following characteristics:
Content restructuring with an SEO focus, through the selection of keywords of particular interest to the brand and the use of best practices for search engine optimization: optimized tagging (titles and meta descriptions), hierarchical heading structure, keyword density, sizes and alternate text for images, URL definition, loading times, etc.
Emphasis on a structure that facilitates website navigation and usability.
Updating the visual appearance of the website through a customized design adapted to the new visual identity of AMSlab.
Custom technical development using WordPress building elements.
Web performance optimization (WPO) and loading times improvement.
Integration of analytics through GA4.
The results
AMSlab unveils its new website in July 2023, with notable improvements in content, navigation, usability, and design, as well as a remarkable optimization of performance and loading times.
According to PageSpeed, at the time of its publication, the website has a performance score of 99/100 for the desktop version (100/100 for accessibility, 100/100 for best practices, and 100/100 for SEO), and 94/100 for the mobile version (97/100 for accessibility, 100/100 for best practices, and 100/100 for SEO). These results are the outcome of technical development that prioritized user experience and loading speed, a key criterion for boosting search engine positioning.
How can we help you?
Get in touch with our team and explain us your communication and marketing needs.
Related projects